​All IRATA certified technicians are provided with a unique IRATA number when they are first assessed. Using this unique number, and the technician's surname, you can check their level and expiry date using the "Technician Check" feature on the website, located HERE. An IRATA number is displayed in the format L/XXXXX - where L is the level of the Technician (i.e. 1,2, or 3), and XXXXX is their unique IRATA number.
All technicians are provided with an ID card when they become IRATA qualified, which they should carry with them when on a work site. Please see the following example of a legitimate IRATA ID card below: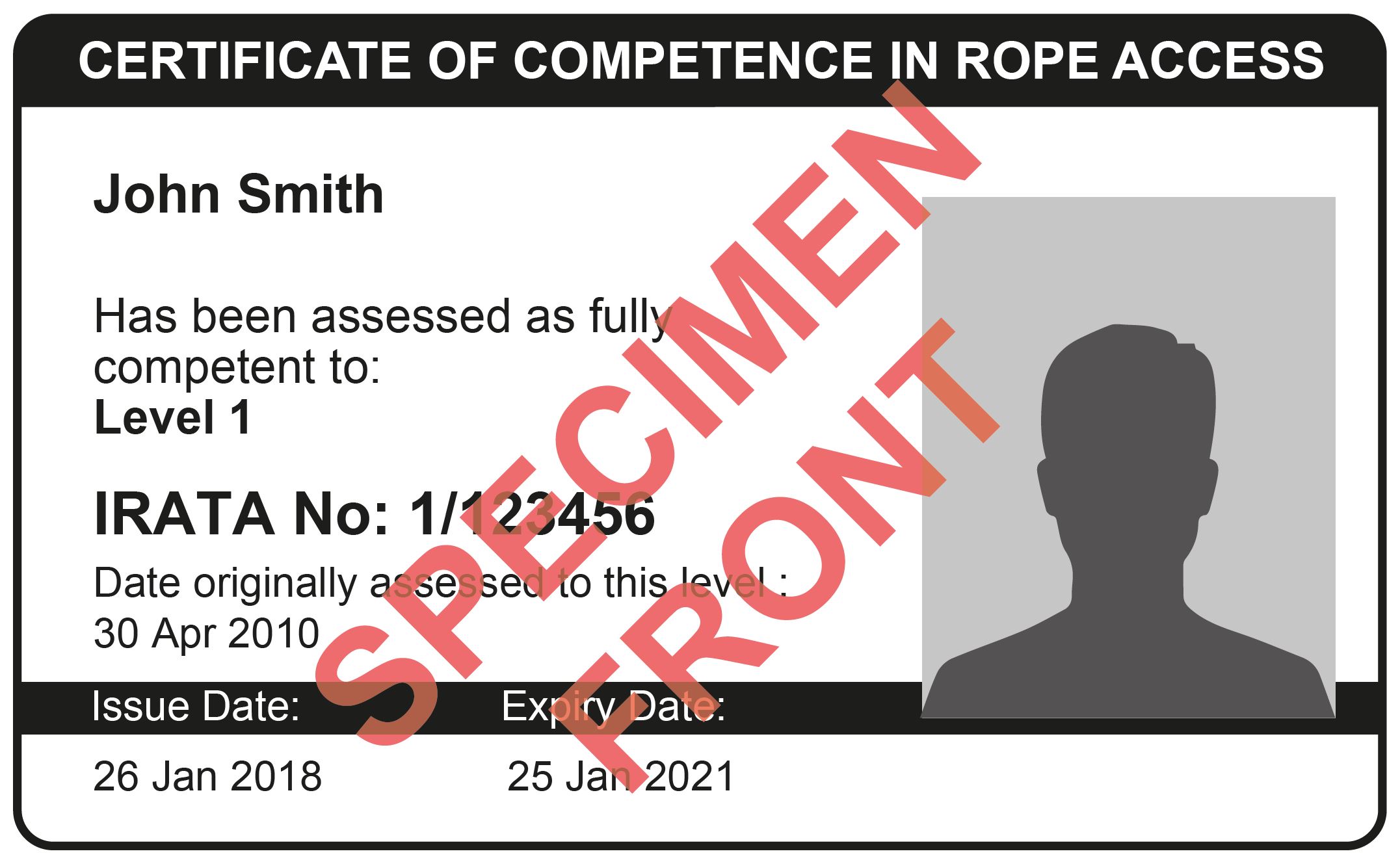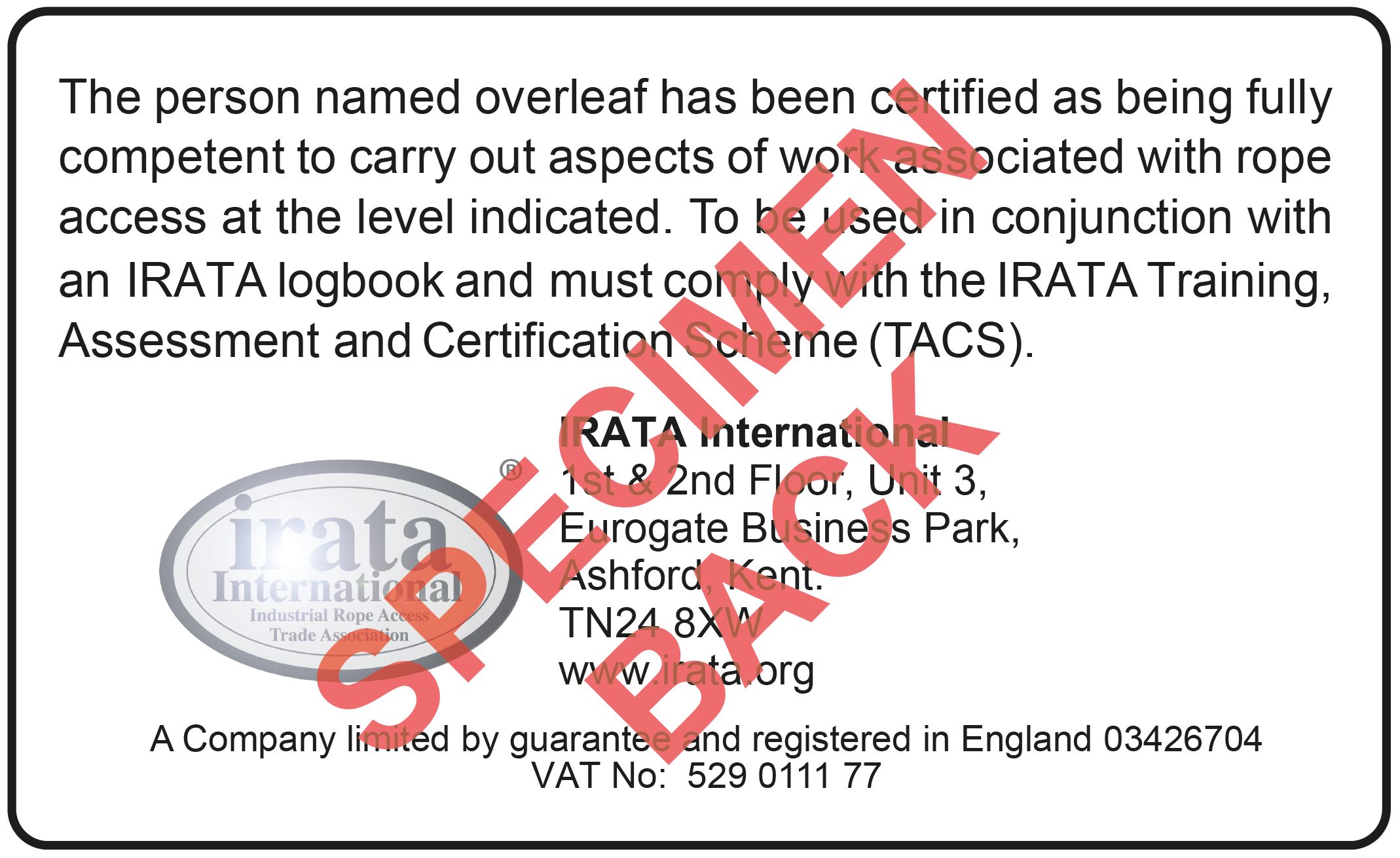 In addition to the ID card, qualified technicians are also awarded an IRATA Certificate each time they pass an IRATA assessment at any level. This should be available upon request. Please see the following example of a genuine IRATA certificate below: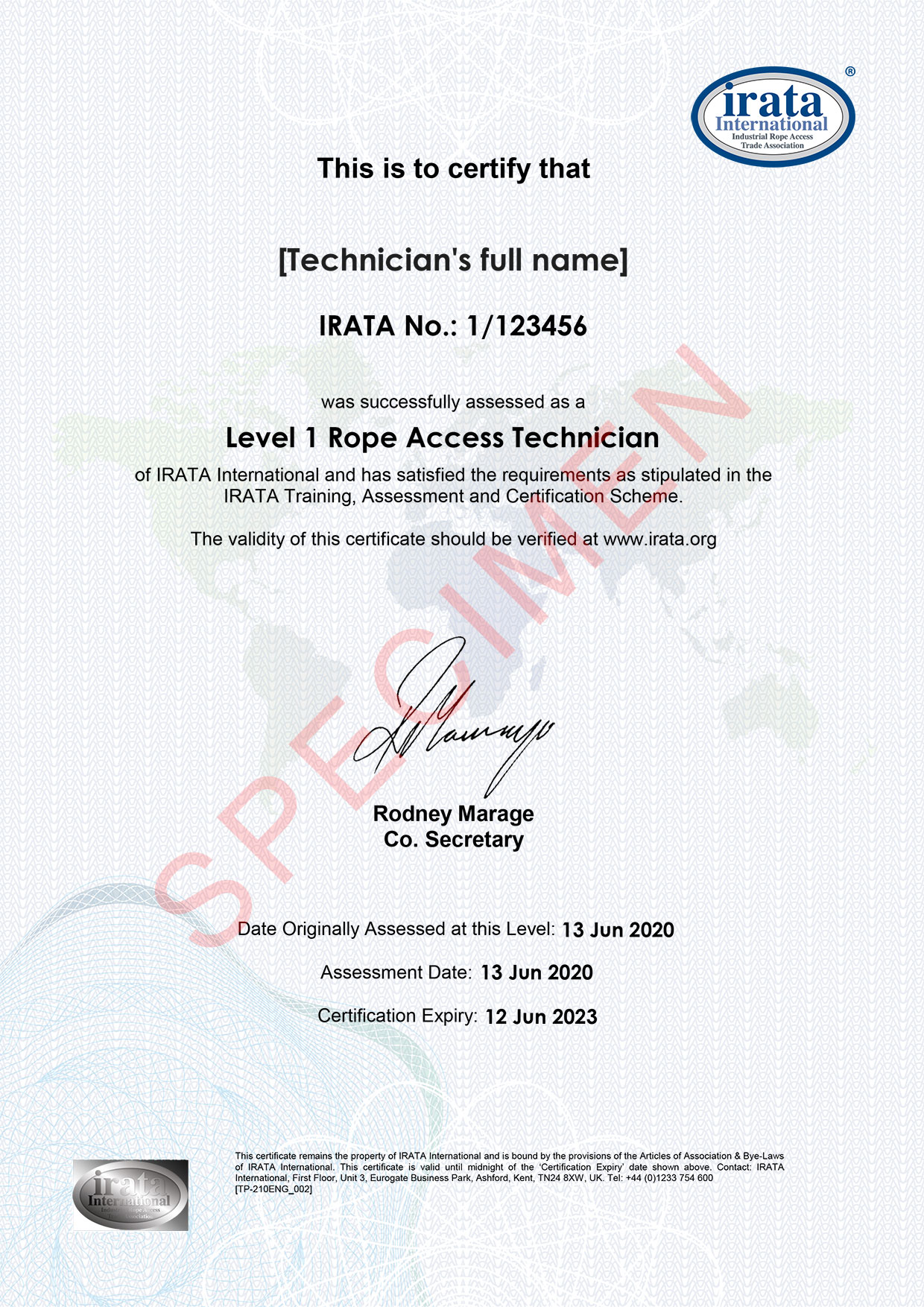 Previous Technician Certificate (Pre 24/01/2022).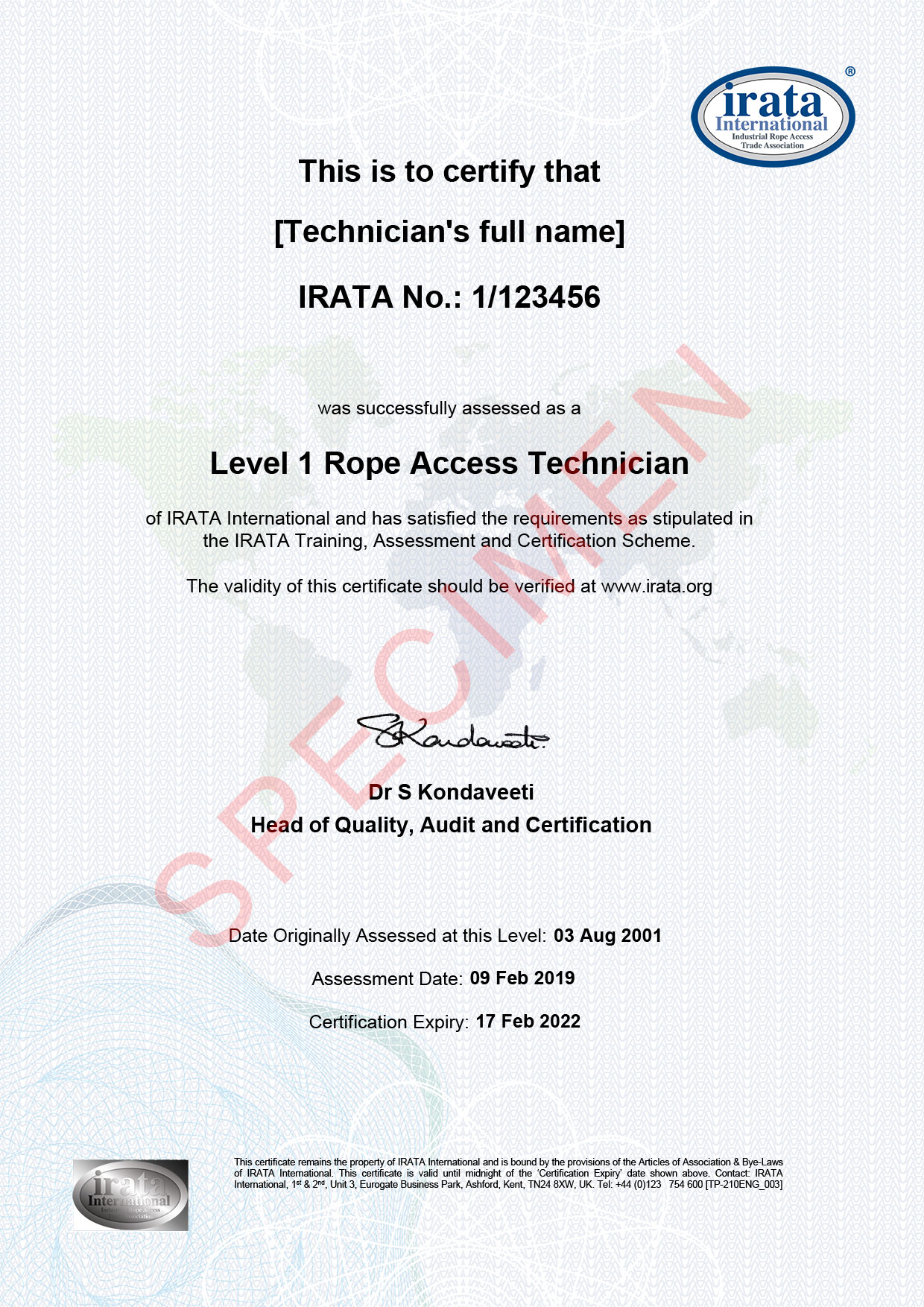 New Technician Certificate (From 24/01/2022).
Note the foil holigram on the lower left hand side.
If you believe you have discovered fraudulent technician documents, please contact [email protected] providing full details.
If you are unsure about the validity of an IRATA technician's certification, please contact [email protected].