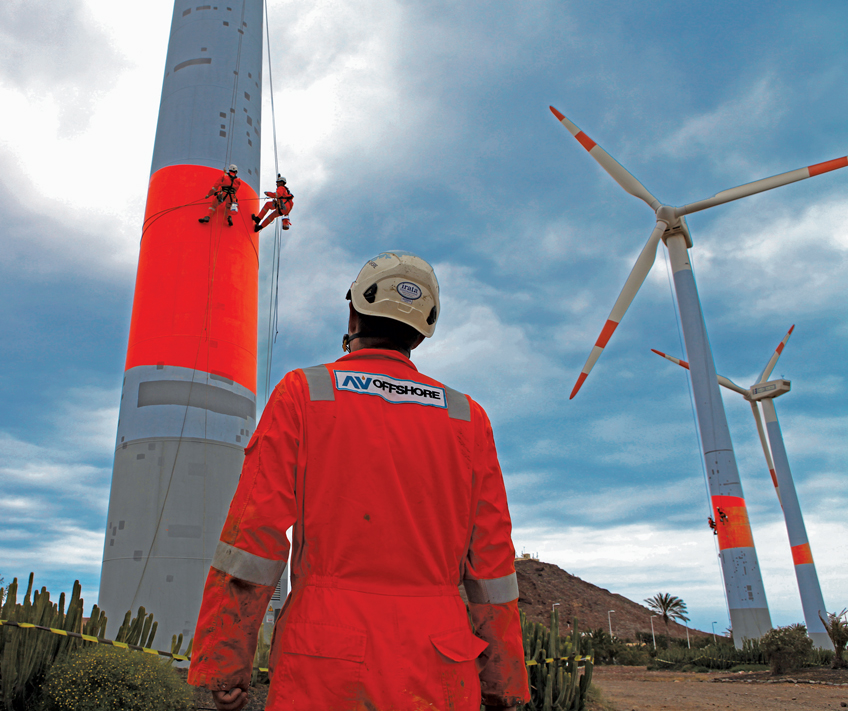 Photo by AV Offshore
The current global demand for clean energy has resulted in rapid growth in the renewable energy sector. Coupled with this drive is the increase of wind turbines that are often situated in remote locations, predominately inaccessible to other access methods. Industrial rope access offers a safe, cost effective and flexible access method to enable regular maintenance and repair tasks for these structures.
Many of our operator members across the world employ the skills of IRATA trained technicians to provide such services as;
Wind turbine blade inspection & repair
Maintenance
Painting
Cleaning
Traditional rope access techniques combined with the use of advanced powered rope ascenders is now common place in the growing renewables sector. IRATA members are therefore at the forefront of technological innovations that provide safe, efficient and effective access to these valuable assets..