IRATA requires that member companies work in accordance with the IRATA Code of Practice and, by doing so, contribute to maintaining the prized safety record of the Association that is unmatched in the access industry; the details of Members' operational safety records are required to be submitted on a quarterly basis and are independently audited.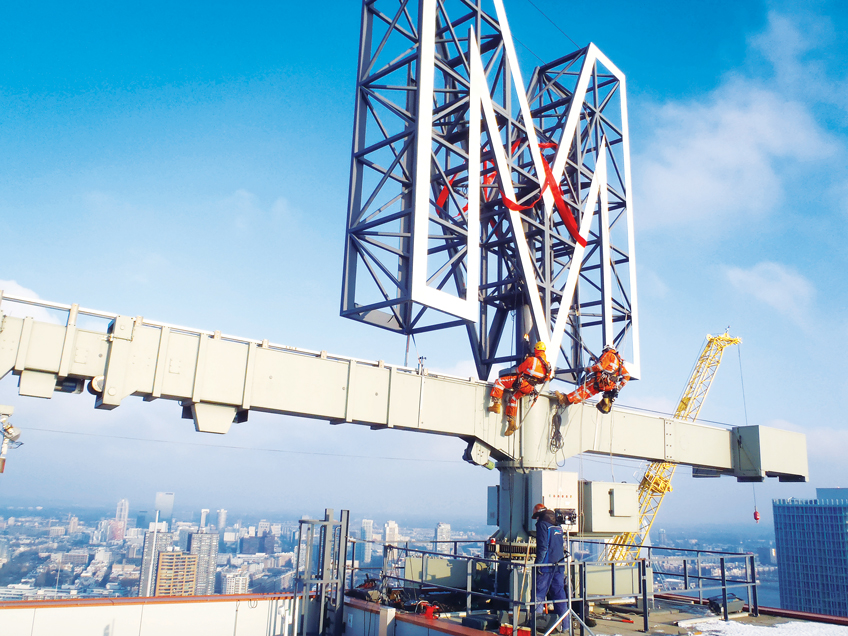 Photo by Height Specialists © 2016
Membership of the only truly international rope access trade Association.
Opportunities to train and register rope access technicians to the highest standard.
Internationally recognised and fully portable technician training accreditation.
Full listing in the IRATA Directory of Members and on the IRATA website.
The right to display the approved symbol of IRATA membership and a unique membership number.
Association with the most comprehensive Annual Work and Safety Analysis in the sector.
The opportunity to influence Association policy by attendance at the General Meetings and other specialist Committees.
The opportunity to become a part of the IRATA Committees.
Advice from industry specialists within the Association.
Voting rights at Association General Meetings.
Updates on health and safety, training, equipment and other industry news and legislation.
Intercommunication with other IRATA companies in your own country and around the world.
Representation by means of IRATA participation on global Committees with interest in our sector.
Business development and promotional gains due to IRATA's representations to industry and government.
Collective marketing and publicity through IRATA's promotional activities.
Complimentary copies of IRATA publications as they appear.
Copies of Association publicity material.
The opportunity to advertise on the Association's website.
Preferential insurance rates from brokers and underwriters.
Advantage over non-IRATA Member competitors to secure contracts.
Access to industry experts and a comprehensive knowledge base.