An article on IRATA is shortly to be published in Rail Professional's 2019 Industry Reference Book and Supply Chain Directory. Rail Professional is the UK's market-leading publisher for the rail sector. The directory is designed as a reference point for all senior professionals working in the rail industry, providing indispensable information for anyone who has to take on the challenges of the modern rail world.
Industrial rope access methods are used for a variety of projects in the rail industry, ranging from surveying, inspection, testing and maintenance of bridge structures; surveying confined spaces within hidden and blind tunnel shafts; the de-vegetation of rail structures, slopes and embankments; to ecological surveys of structures for nesting birds and protected species.
With rail industry projects increasingly focussed on long-term sustainability and the achievement of a strategic balance between environmental, social and economic performance goals, industrial rope access methods provide a safe, clean, non-intrusive and efficient access method, resulting in minimal disruption and a low environmental impact.
Rail Professional's annual overview of the UK rail industry provides current information on all the major train operating companies, light rail and tram networks across the country. It presents overviews of the industry's performance, significant events and details of its major players, providing a guide to the future of the sector as a whole. IRATA's article highlights the role that rope access techniques can play in it.
The Rail Professional Industry Reference Book & Supply Chain Directory 2019 will be published in January 2019 and is available to order online at: https://www.railpro.co.uk/rail-professional-supply-chain-directory. An electronic version will also be available for reference online.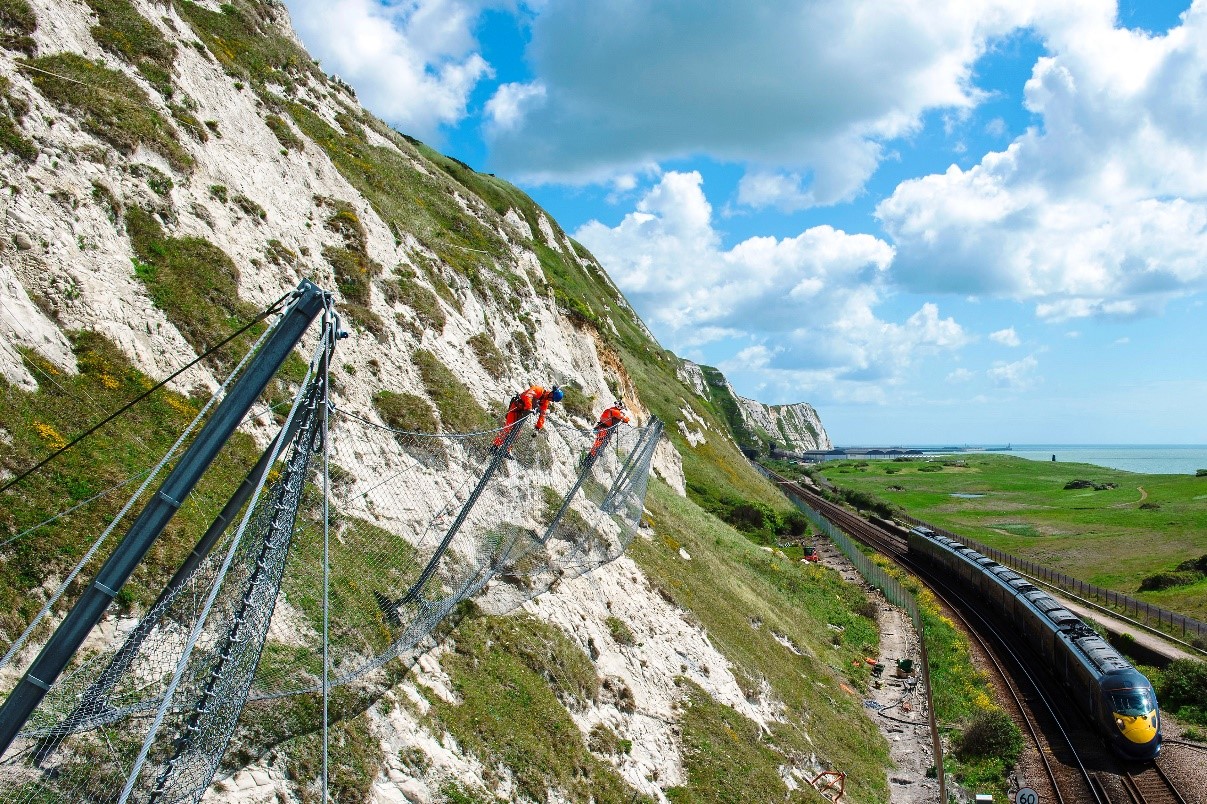 IRATA-certified technicians installing high tensile catch fences in Samphire Hoe, Dover, to protect the rail infrastructure from rock falls and ensure the safety of rail passengers. Image courtesy of CAN UK Group