We are excited to announce that following the positive impact of IRATA's "Edge and Rope Management" safety video, the production of a follow-up film entitled, "The Impact", is now underway.
Now a mandatory candidate training aid in all IRATA training courses, the first video was created in order to inform and educate the rope access community about the importance of appropriate supervision, and the dangers of inadequate edge management and rope protection. The first video, designed to be shown as part of a safety briefing, includes on-screen thought-provoking questions designed to encourage topical discussion during the video screening. Further complementary materials, including a presenter pack and an Edge Management Poster, are available to IRATA member companies within the members area of the website.
Video 1, originally produced in English, has now been successfully translated into a further eight languages, increasing accessibility and providing consistent communication of the core messages to a wider international audience. With over 9 thousand downloads and many thousands of views around the world, the response from IRATA's stakeholders and regulatory authorities has been one of praise and endorsement.
The eagerly awaited follow-up film, "The Impact", explores the ramifications of the accident portrayed in the original "Edge and Rope Management" video, including interview scenes conducted throughout the investigation process.
Watch this space for details of its release. For a sneak preview, here are a few images taken during filming.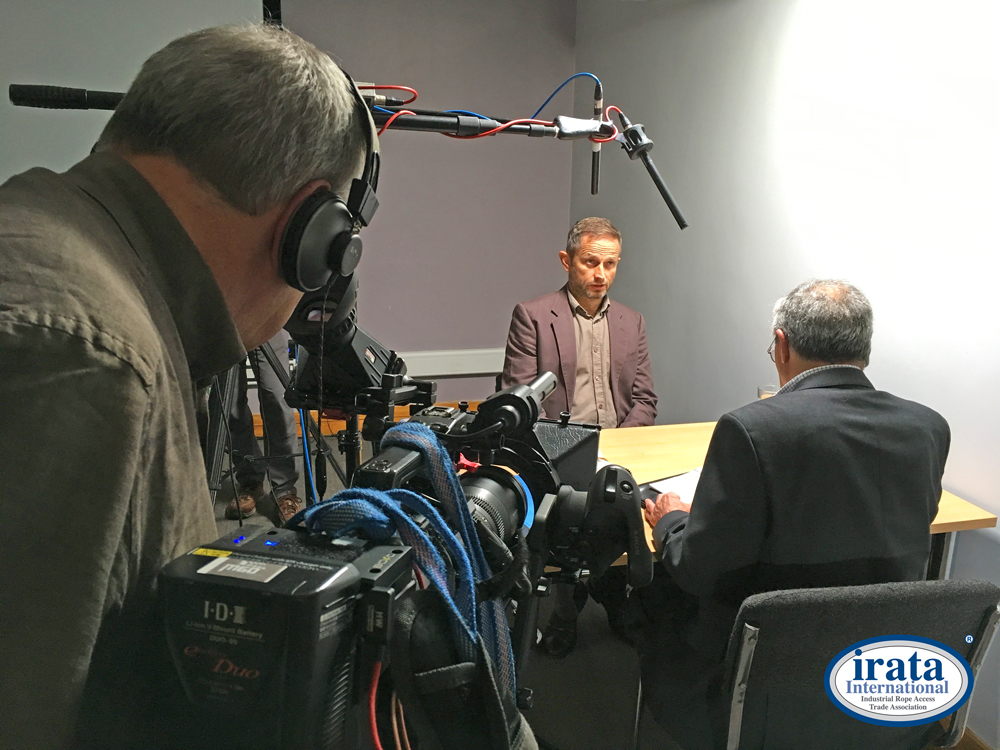 .