The IRATA Chairman, Jonathan Capper, and IRATA General Manager, Rodney Marage, attended the Houses of Parliament for the unveiling of the All Party Parliamentary Group for Working at Height (APPG) report, Staying Alive: 'Preventing Serious Injury and Fatalities while Working at Height'. The event, was attended by many of the major working at height organisations and a host of MPs passed by to offer their support for this worthy cause.
The report is the result of a 12 month inquiry by the APPG exploring why the 18% of people who die at work do so as a result of a fall from height and what steps can be taken by government and industry to prevent incidents for the 10 million people in the UK that work at height.
The report makes 4 primary recommendations to reduce the overall number of falls:
The introduction of an enhanced reporting system through RIDDOR.
The appointment of an independent body that allows confidential, enhanced and digital reporting of all near misses, to be shared with government and industry to inform health and safety policy
The extension of the Working Well Together - Working Well at Height safety campaigns.
An equivalent system to Scotland's Fatal Accident Inquiry process extended to the rest of the UK.
Commenting Alison Thewliss, Chair of the APPG on Working at Height and MP for Glasgow Central said "Every fall from height can have life-altering consequences for workers and their families. There is an urgent need to improve work at height culture, yet this issue is sadly not at the top of decision-makers' agenda. A lack of empirical data prevents us from understanding the root causes of falls from height. This is compounded by a cultural obstacle when it comes to supporting people to report unsafe practices.
We have made comprehensive recommendations to government, but the APPG's work does not stop here. Our report must be the first step in a wider process of systematic and cultural change. It is now time for policy-makers to act."
The APPG is now calling for a further period of consultation and a major review of work at height culture, including how to engage with difficult to reach sectors, the suitability of financial penalties, and the role of digital technologies in improving the safety environment.
Read the full report here (opens in new window): https://workingatheight.info/wp-content/uploads/2019/02/Staying-Alive-APPG-REPORT.pdf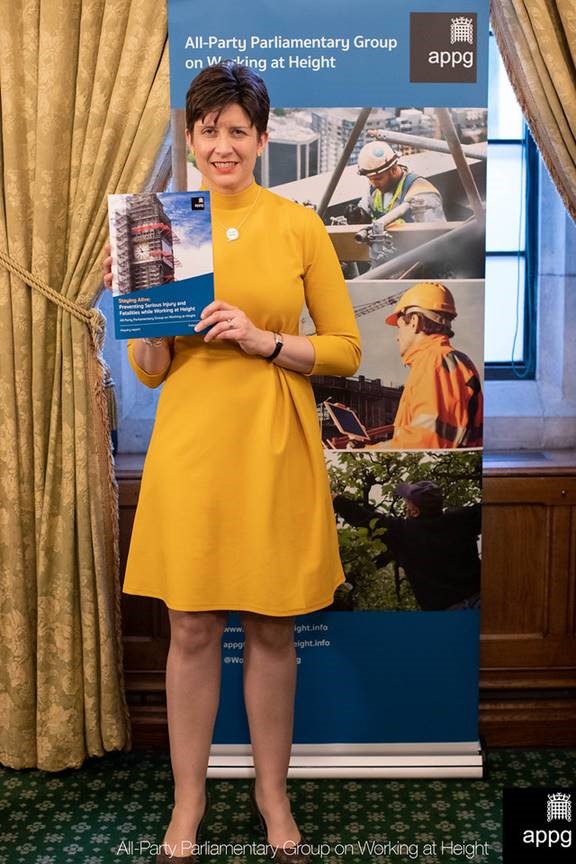 Alison Thewliss, Chair of the APPG on Working at Height and MP for Glasgow Central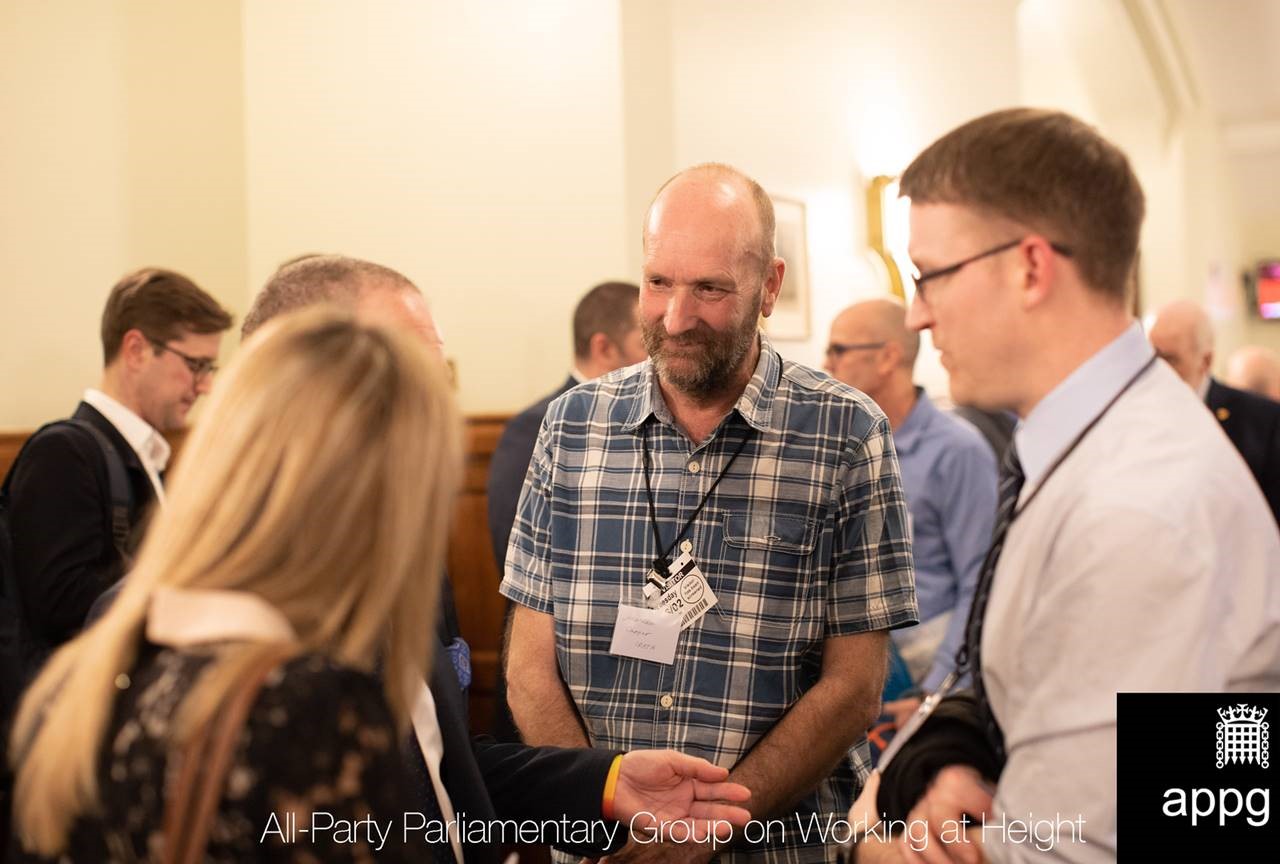 Jonathan Capper, IRATA Chairman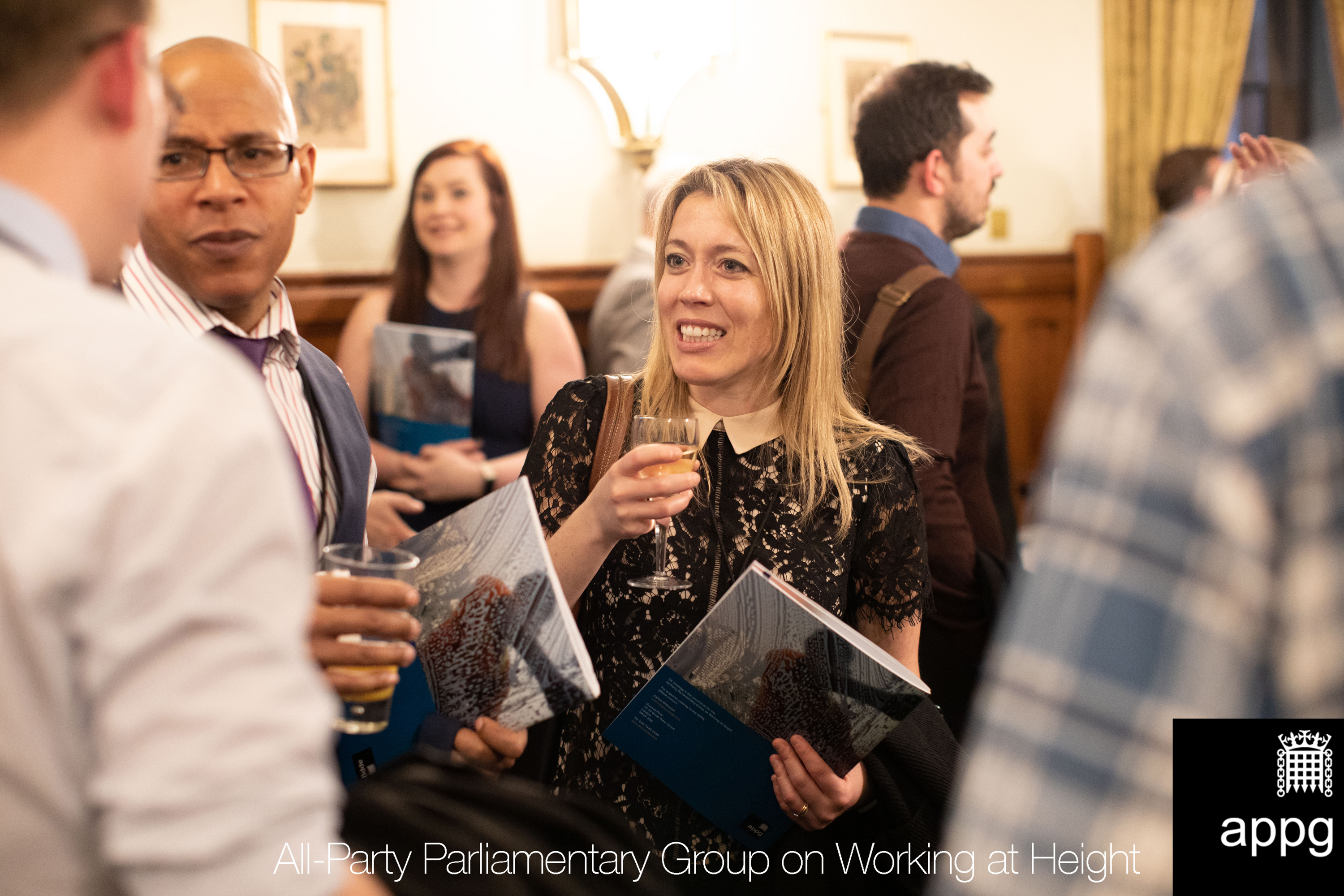 Rodney Marage (left) IRATA General Manager & Company Secretary, and Michelle Yorke (center) of the City of London Corporation