Pearson Vue
Please note: if you believe you are eligible for accommodations, please visit: https://irata.org/page/exam-accommodations for more information. Accommodations must be applied for before booking your exam. Please allow appropriate time for IRATA International to look into your request and take the required action, if necessary.
To book an IRATA International exam click on the following link to be taken to the IRATA International page on our examination provider's website located HERE.
If this is your first time booking an exam, you will need to create an account by clicking on the "create account" button.
On creation of your account, or once you have signed in using your existing account, you will be taken to the "Exam Catalog", here you will see all available IRATA International exams.
Once you have selected the exam you wish to take, you will need to fill out some additional details depending on the exam you have selected, including your IRATA number. Please visit https://irata.org/page/irata-examinations for more information.
Please note, the IRATA number field only requires the part AFTER the slash, for example: if your IRATA number was 1/27481 you would only need to enter 27481.
You will then be asked to enter your Postcode and select up to three Pearson Vue test centres near you to check their availability (See Figure 1). Once selected, you will be able to view the available dates at each of your chosen test centres (See Figure 2). Please note, the available dates for exams are determined by each individual test centre; as such, IRATA International and Pearson Vue are unable to intervene if the dates you require are not available.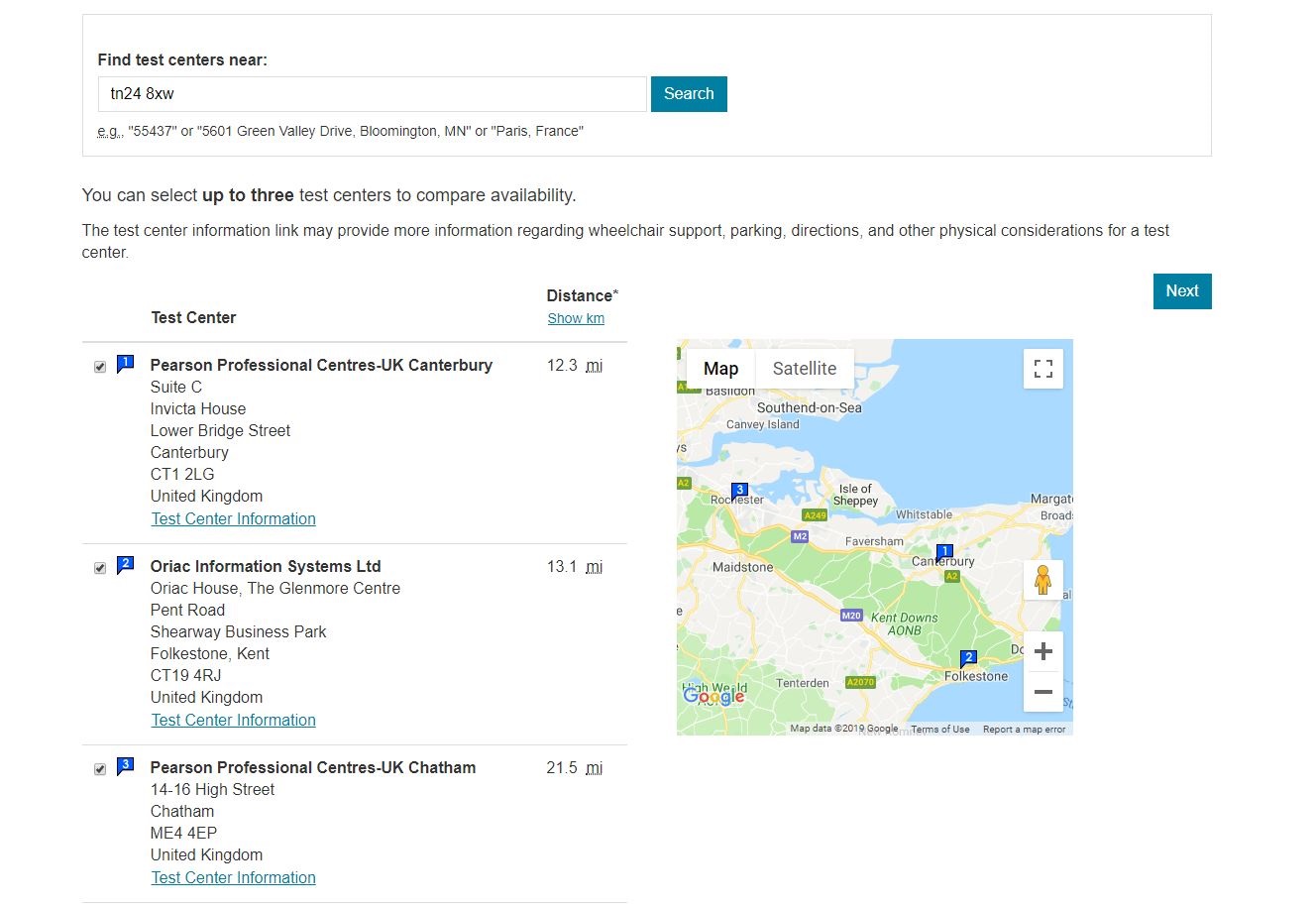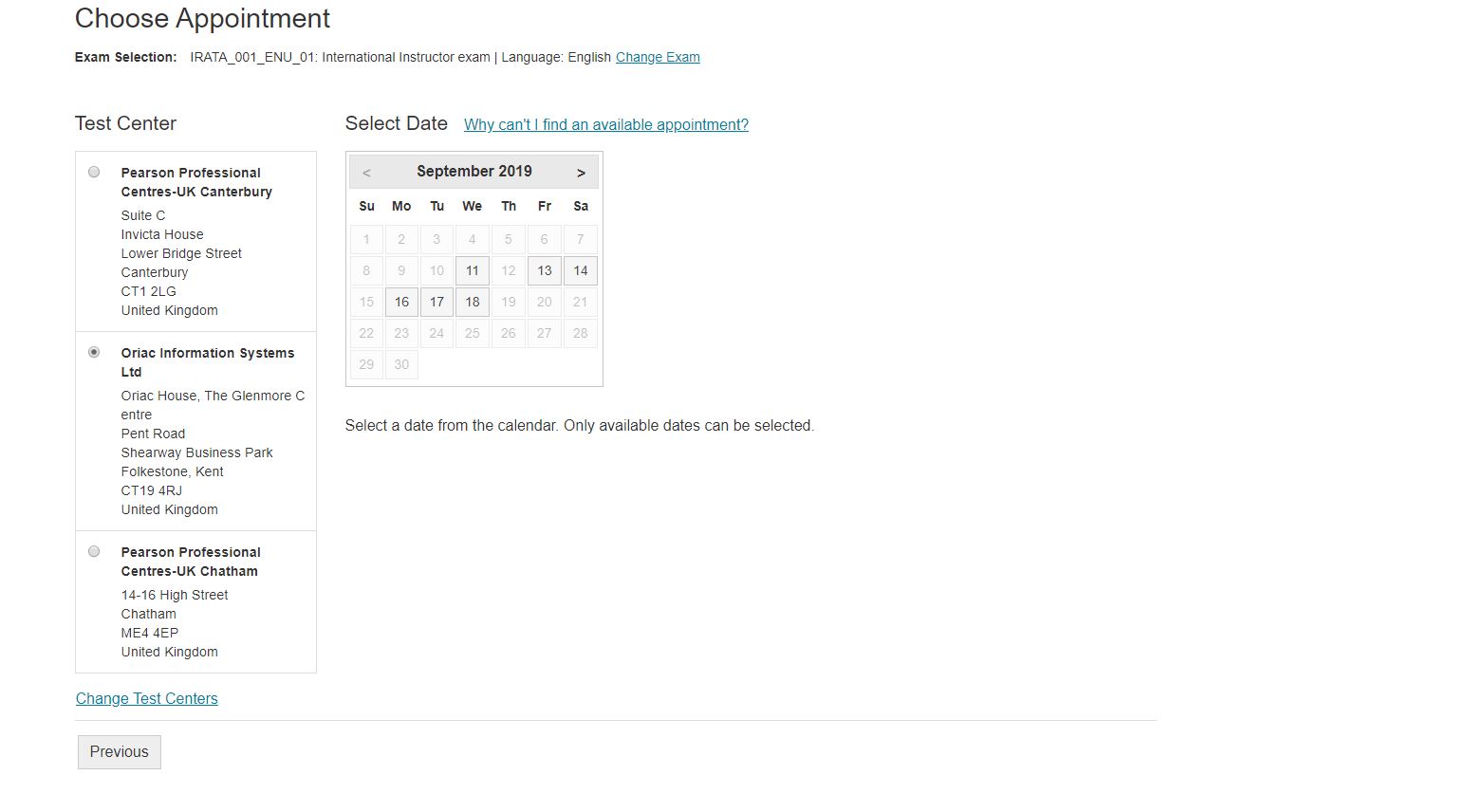 When booking your exam, the soonest date available will be 48 hours from the time you make your booking. For example, if you book your exam on a Tuesday, you won't be able to sit the exam before the following Thursday. Please allow ample time before certification expiry to take the necessary exam.
After selecting an available date, you will be asked to confirm your details, agree to the policies, and then make payment.
Once you have made your booking, you will receive a confirmation email containing details of what you are required to take with you to the exam, the time to get to the exam centre, and directions to the exam centre from the address you have provided.
Two exam reminders will be sent to you, the first being 72 hours before your exam, and the second email, 24 hours prior to your examination date.
Training Member Companies
To arrange an Instructor Exam with a Training Member Company, then please contact the Training Member directly. You can find our Training members, and contact details here: http://irata.org/members/map.