As an association we are still recording an unacceptably high number of dropped object incidents. These are objects being dropped onto, or close to, operatives working below and are quite often dislodged by technician's ropes whilst manoeuvring.
To prevent this and to help minimise any dropped object occurrences, in addition to ensuring that all tools and personal items are securely attached, technicians should constantly be aware that they may be working in areas where nobody has been for a long period of time. Therefore, technicians need to conduct a 'Dropped Object Sweep' as they progress towards and through the work site, in order to identify and remove any potential dropped objects.
Dropped Object Prevention
Ensure tools are tethered adequately.
Do not use tape, string or other materials not intended for tool tethering.
Use manufactured tethers and connectors where possible. There are many options available designed for specific tasks.
Time and cost saving is poor justification for the use of other tethering methods!
In some parts of the world, it is a legal requirement to use purposely designed and manufactured tethers. As leaders in our industry, all rope access technicians should help set and maintain the standards worldwide.
Ensure all equipment attached to a harness is within permissible limits as set by the manufacturer. Bulky, awkward or heavy (e.g. over 8 kg) equipment should be fitted with a separate suspension system.
Be proud of your own safety standards and do not leave accessories unattended, or untethered, where they could be dislodged or tripped over.
Potential Dropped Objects
These could be legacy items left at height by other trade groups from previous work scopes or loose features on buildings, structures or natural features which may include:
Tools, equipment and materials;
Loose masonry on building façades;
Loose rocks and stones on slopes and hill sides.
In addition, there may be potential for items which are part of the structure to be weakened by corrosion and the effect of wind and vibration. Any item that may become detached by our additional work, or have the potential to become detached from the structure, should be reported and a plan put in place for their safe removal and recovery.
REMEMBER TOOLS AND MATERIALS LEFT UNSECURED AT HEIGHT CAN BE POTENTIALLY LETHAL. NOT ONLY IMMEDIATELY, BUT ALSO IN THE FUTURE!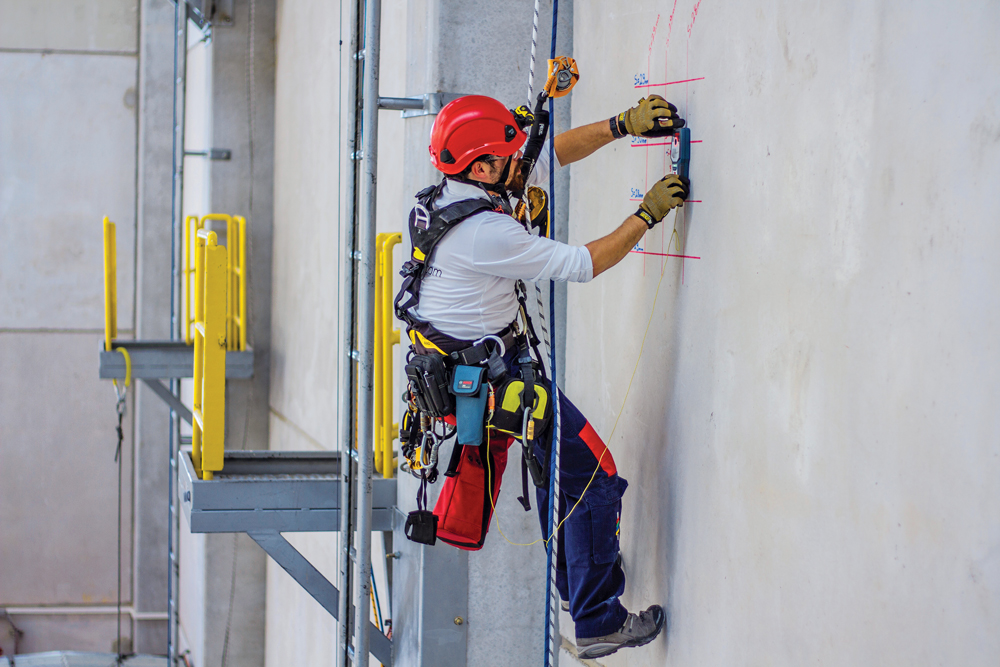 [ Example of a work tool tether being used. Image courtesy of MIRA Rope Access © 2021.]
HAND AND ARM INJURIES
Protect yourselves by covering up exposed skin. This will help prevent fluid splashes and spills, low impact injuries, strains, cuts and bruises.
Personal Protective Equipment (PPE) is a last line of protection, ensure it is worn correctly.
Maintain your Personal Protective Equipment (PPE) correctly and replace it when it shows signs of wear and tear.
Your employer is required to provide you with the correct PPE for your work task. As a responsible, safety conscious, rope access technician, you are expected to use the PPE provided!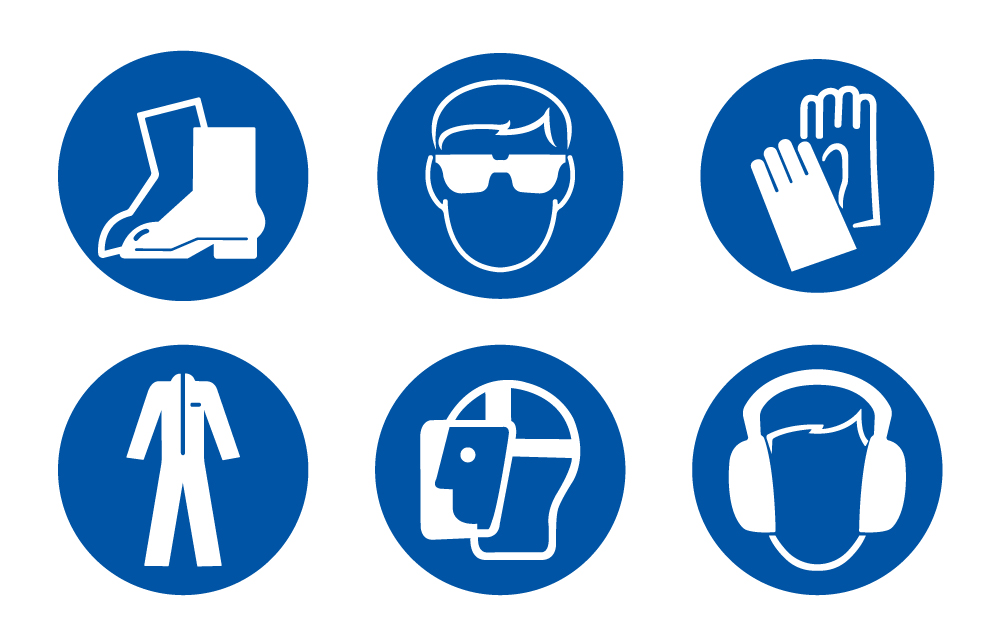 FURTHER INFORMATION
More valuable safety information can be found within our annual Work and Safety Analysis reports (WASA), which can be found here).
SAFETY BULLETIN 28 - Dropped objects
SAFETY BULLETIN 35 - Dropped objects
SAFETY BULLETIN 40 - Dropped objects
SAFETY BULLETIN 42 - Falling or dropped objects
TOPIC SHEET 003 - Avoiding dropped back-up devices
TOPIC SHEET 011 - Dropped objects
TOPIC SHEET 015 -Tool lanyards
IRATA POSTER - Dropped Objects
We take this opportunity to remind you all of the importance and value of reporting incidents and near misses.
IRATA International - Health and Safety Committee