Our ITEC 2016 was held in the Bavarian capital, Munich, Germany. Meetings were held at the Munich Hilton Conference Centre and our Technical Day was hosted in the picturesque mountain town of Bad Tölz. To bring our ITEC to a fitting close, we finished the week with our eagerly awaited Annual Dinner and ITEC 2016 Annual Awards.
At the Annual Dinner, guest speaker, Sandy Allan, a highly qualified mountain climber known worldwide for his vast experience in mountain guiding, gave a gripping account of the "last great problem of the Himalayas".
The following awards were then presented during the Annual Awards ceremony:
Outstanding Achievement in Rope Access Award
RAC Brasil
Longstanding Contribution to Rope Access Award
Paul Seddon OBE (click here for further information on Paul Seddon OBE's outstanding contribution throughout his career.)
IRATA International Volunteer of the Year Award
Barri Marshall, RAC Chair for South East Asia / Dive-Marine NDT Inspections Pte Ltd
Special thanks go to our guest speakers, listed below, who were individually awarded a memento as an acknowledgement of our appreciation.
Guest Speaker Mementos
Alan Forrest, IRATA Assessor and Auditor
Karl Raby, HighQ UK Ltd
Michael Hawkes, QCB, SBM Group Security (Worldwide)
Sven Drangeid, European Committee for Rope Access (ECRA)
Richard Delaney, Ropelab
Sandy Allan, IRATA Assessor
Toby Thorp, City of London Corporation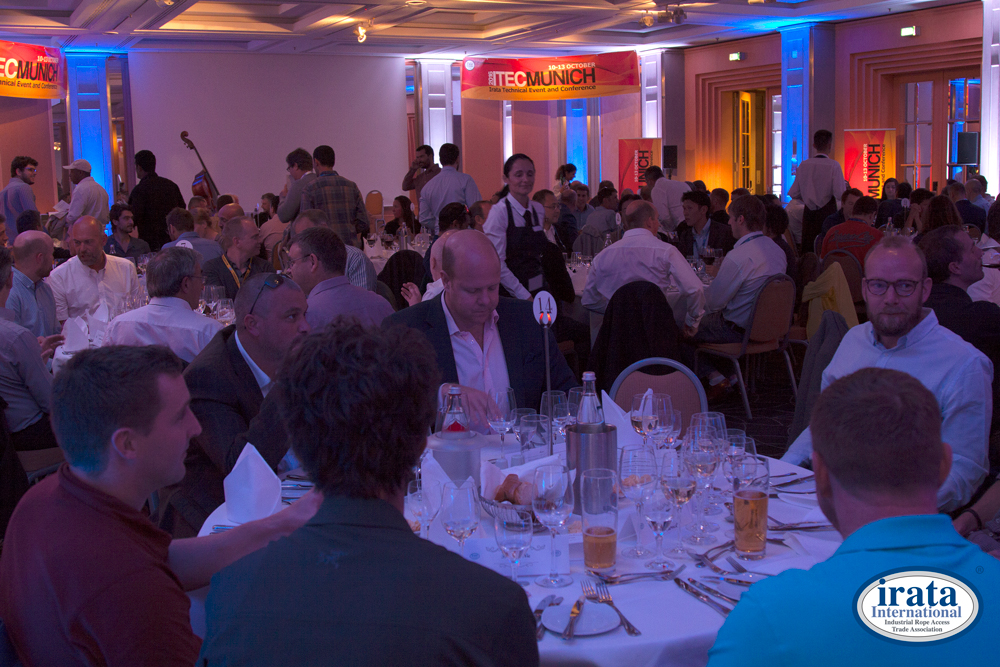 Members enjoying the ITEC 2016 Annual Dinner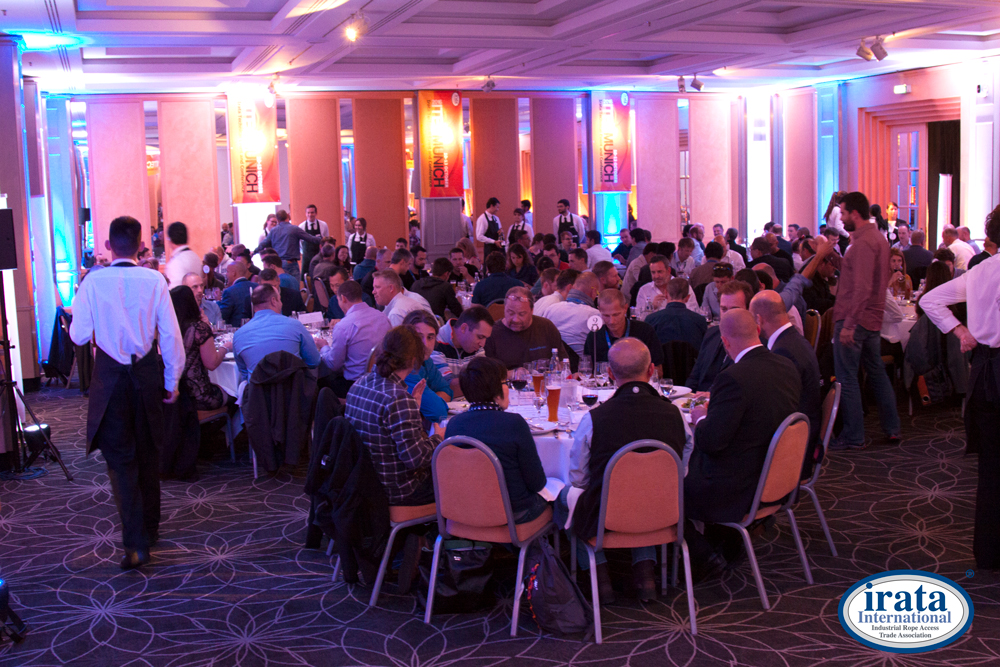 Members enjoying the ITEC 2016 Annual Dinner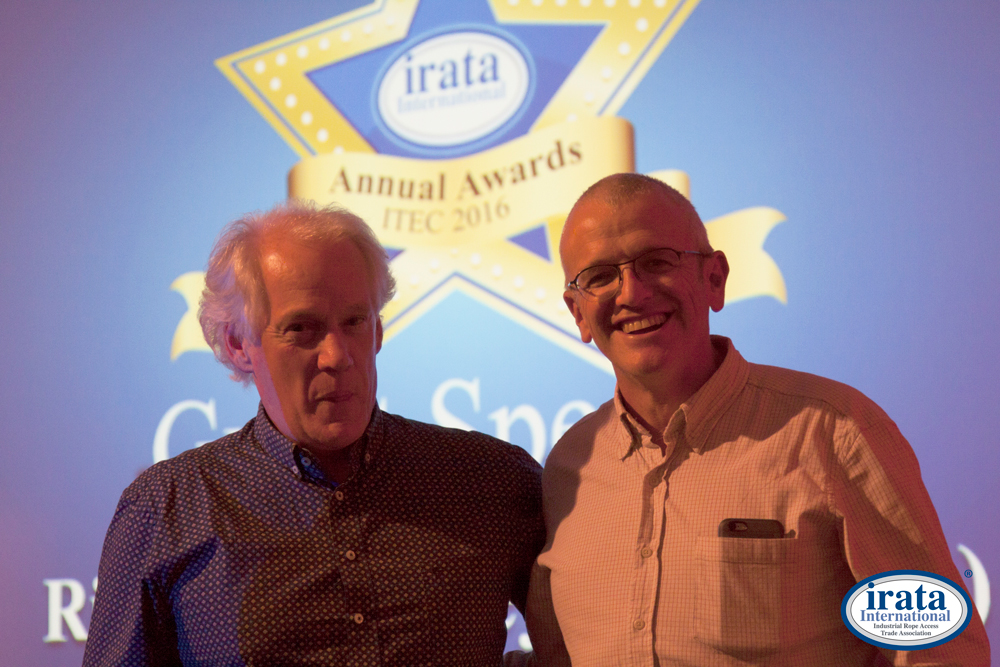 Graham Burnett, IRATA Chairman (left) and Richard Delaney, Ropelab (right) receiving his Guest Speaker Memento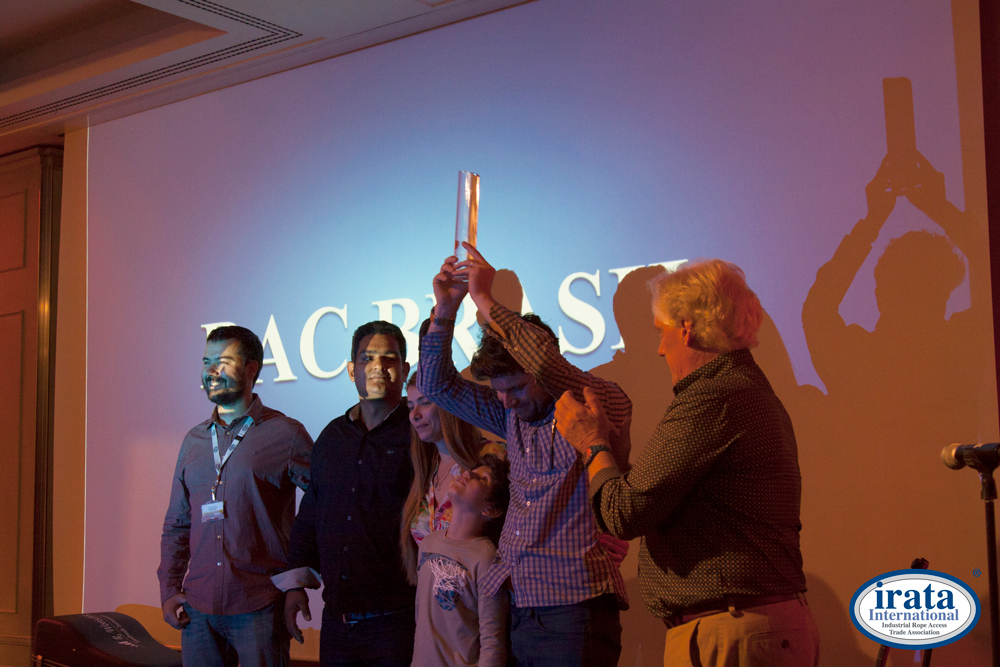 RAC Brasil representatives Adriano Peixoto (far left), Walter Ribeiro, Lucia Costa and Francisco Negreiros (centre) receiving the Outstanding Achievement Award from Graham Burnett, IRATA Chairman (right)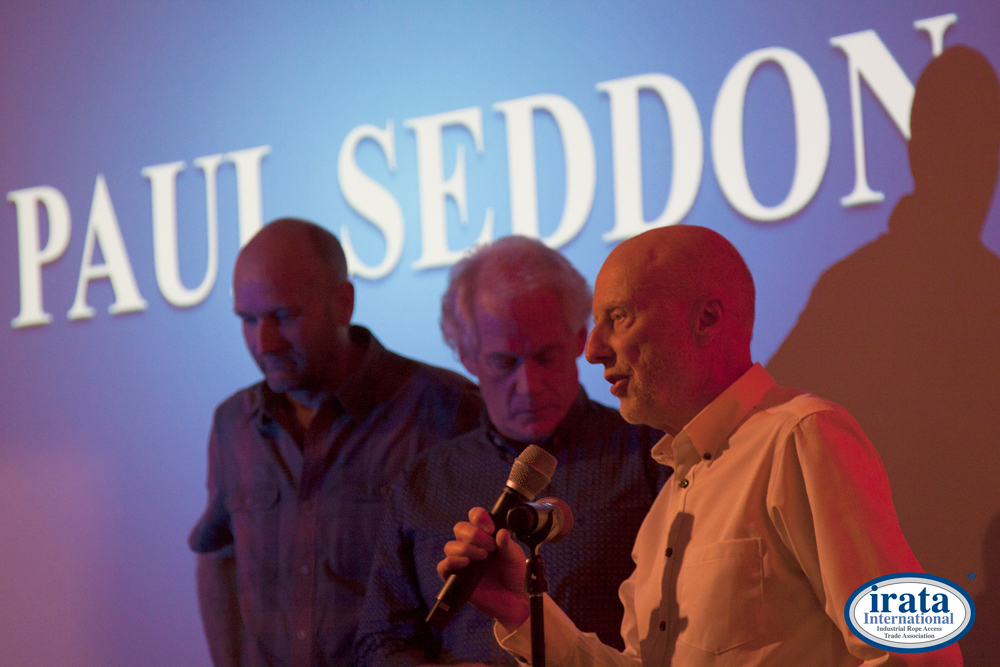 Jonathan Capper, IRATA Vice-Chairman (left) and Graham Burnett, IRATA Chairman (centre) presenting the Longstanding Contribution to Rope Access Award and Paul Seddon OBE (right)